BigItaly focus

BigiItalyfocus is a daily news service offering informations and insights on the best of the italian presence in the world.
From Monday to Friday, BigItalyFocus provides an information overview, ranged from development aid to made in Italy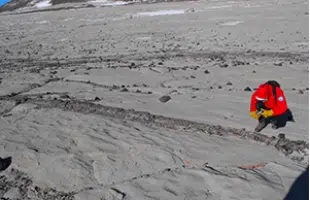 (1 April 2019) The Italian Cultural Institute of Osaka has collaborated with the photography festival "Kyotographie", for the presentation of the exhibition by Paolo Pellegrin, "Antartica".  The exhibition will be open to the public from Monday April 15th to Monday April 22nd at the Horikawa Oike Gallery in Kyoto. Last November, Italian photographer Paolo Pellegrin joined NASA to document environmental change in Antarctica with photography. "From up here, we feel ecstasy in the face of magnificence. I think I understand what the romantic notion of the sublime is: it is not only the absolute beauty of these landscapes, it is the feeling of being in front of a presence that speaks of eternity" according to Pellegrin.
(© 9Colonne - citare la fonte)